LITTLE CARPATHIANS
beagle kennel
our kennel is located in the center of lower Považie. In ancient Trnava, one of the most attractive towns in Slovakia. The pearl among Slovak cities is often referred to as "little Slovak Rome".
Kennel and its protected name ,,Little Carpathians,, was founded in 2017. It is registered under number 88/17 in the SKJ register and the international register FCI. Little Carpathians is named after a mountain range near city of Trnava. Despite the relatively low altitude, they have a big impact. They are the place where we spend most of our time with our dogs. The highest peak "Zabruby" has become the logo of our breeding station.
Since my childhood dogs played the most important part in my life. The beagle breed fascinated me with its attractivness and nature. Beagle is always well tuned and ready to participate on any joke. It is a very confident breed with a lot of vitality and balanced nature. Beagle loves the forest and long walks and it is an excellent companion for active living people. Beagle loves the forest and long walks. It is an excellent companion for active living people. The first beagle entered my life in 2005. Her name was Linda. She was my girlfriend, my confidant, my angel and even a teacher. We made an unbreakable pair until 2016. I learned a lot about the life and nature of the beagle breed. The knowledge and skills that I learned help me to further understand the breed. I continue to use my knowledge and experience with breeding.
Representatives of our breeding station are two beagle breeders with birth certificates. Airyn from Kennel Ambaland and Cheesecake from Bigsmithy Kennel. Airyn came to us as a puppy in July 2016. She is very lively, social, intelligent bitch, who loves movement. She feels the best when endurance running and agility training. She is beautifully muscled with a fine body structure. With Airyn, we started to participate for the first time in national and international dog beauty competitions. Gaining knowledge and skills and improving for future exhibitions. Cheesecake came to us in June 2017 as a puppy from a very successful Bigsmith breeding station, from a combination of two amazing dogs, Ch. Dollar Vienna Calling Dollars To Donuts x Ch. Arya Bigsmithy.
Airyn and Cheesecake are an integral part of the life of breeding station Little Carpathians. hey are the pillars, breeded exclusively for joy and the only benefit … happiness and love!
In 2019, we moved near Trnava to the picturesque village of Bučany, where we obtained more favorable conditions for breeding dogs and raising puppies.
"For your dog, you are more than just a friend. You are the leader of the pack, its protector, provider and almighty god."
Milan Potrok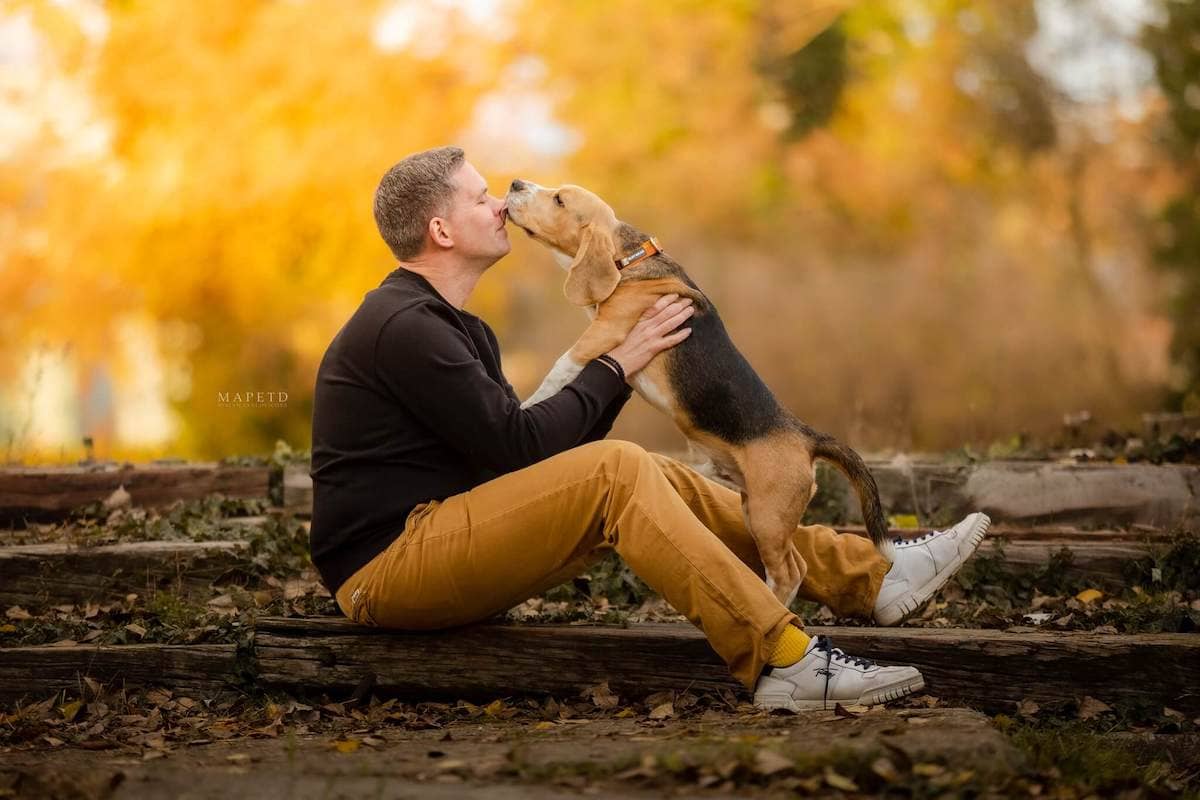 We have won the BEST IN SHOW title several times
We spend most of our time
with the dogs in the forest
We breed beagles exclusively for joy, happiness and love.
Each litter is responsibly planned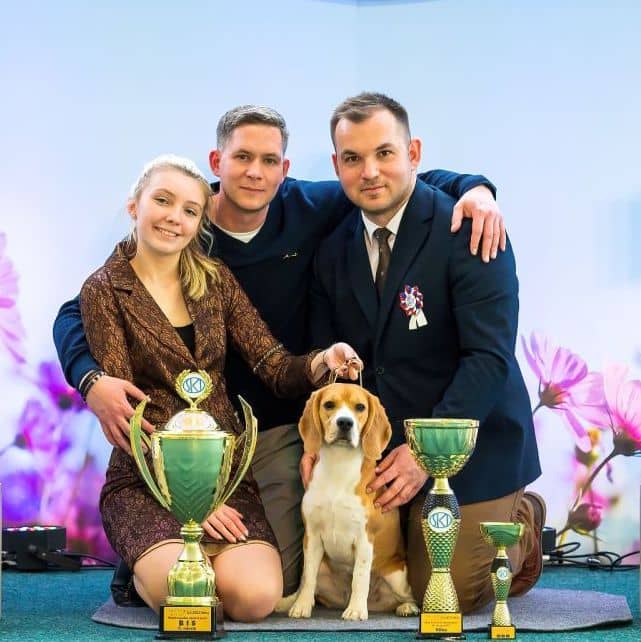 A healthy passion to compete and win always leads us further and higher. Beautiful judgements from renowned breed specialists are a balm for the breeder's soul.
Try to look around you through the eyes of our four-legged friends.
Look and wonder – what our world is like – and what it could be.
Kind and beautiful.
Characteristics: a cheerful dog whose main task is to chase hares by tracking them down. He is brave, determined and alert, full of activity and vital energy. Very intelligent with a balanced character. The character of the beagle is sweet but alert without showing aggression or shyness.
An ancient English hunting dog. His direct ancestor is the harrier (hare hunter), which was allegedly bred by poor citizens through targeted selection in the 17 – 18. century. The appearance of the beagle as we know it today evolved in the middle of the 19th century in hunting packs bred in Great Britain.
You know that 36th president of the United States, Lyndon Baines Johnson, also had a beagle? And not one, but two.
They were called Him and Her and often visited the Oval Office in the White House.
You are more than just a friend to your dog. You are the leader of the pack, its protector, provider and almighty god.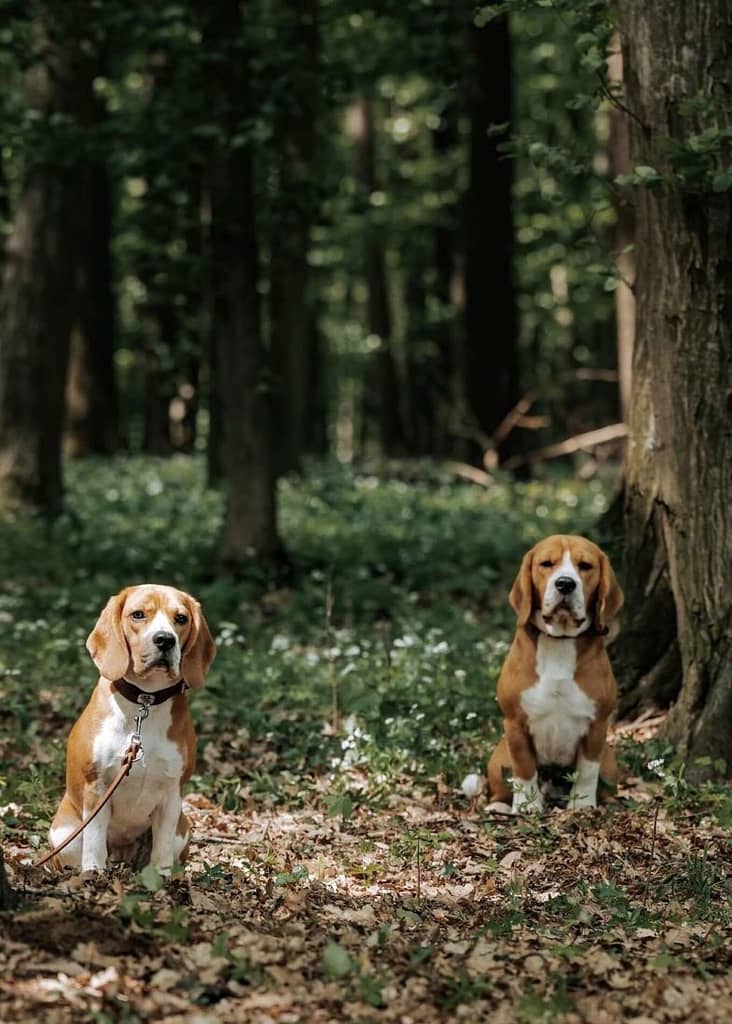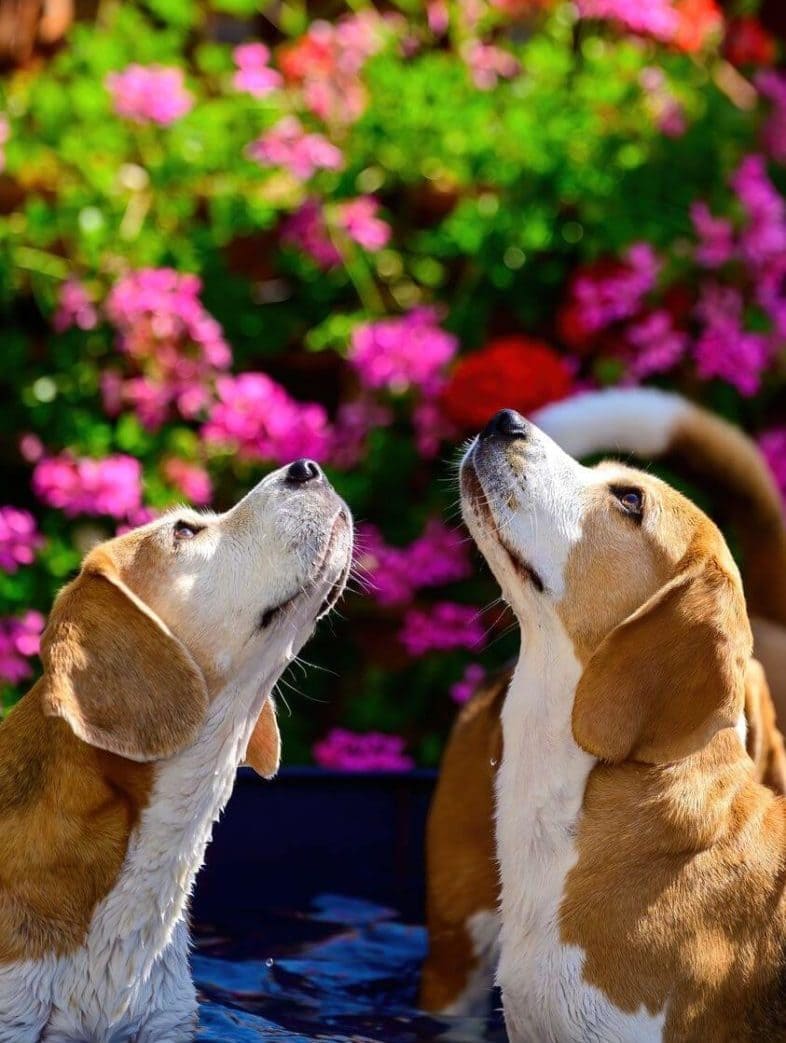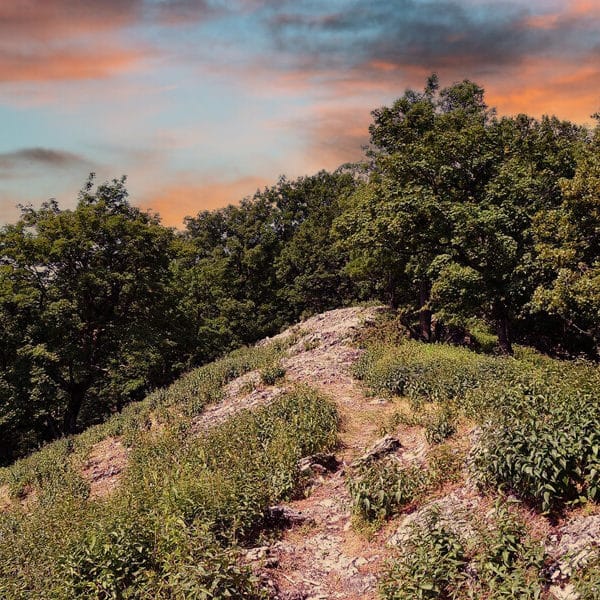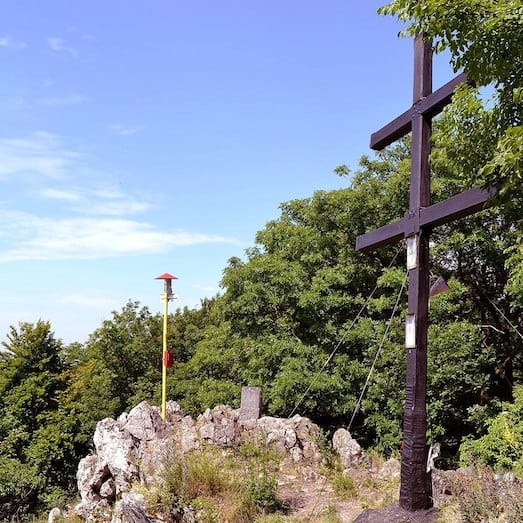 Do not hesitate to get more information about the breed. Before buying a puppy, clarify your requirements for a dog and the reality to what extent it can be your desired, beloved dog. Forever, for better or for worse.